Dr David Buckley's New Book
Textbook of Primary Care Dermatology
Dr David Buckley's new book called "Textbook of Primary Care Dermatology" was published by www.Springer.com. It is primarily aimed at GP's and other members of the primary care team such as practice nurses, public health nurses, pharmacists, chiropodists and students of these disciplines. It should also be useful for busy hospital based doctors and nurses who do not have easy access to dermatology expertise. Finally, it will be a great primer for doctors training in dermatology.
The textbook was written by Dr Buckley and edited by Dr Paola Pasquali, a consultant dermatologist working in Spain. It has 67 chapters on various common skin, hair and nail problems and is richly illustrated with 236 color photos. There are numerous tables and diagrams which help explain the various dermatology topics. The book also has a useful chapter containing patient information leaflets, an extensive bibliography and links to numerous relevant websites.
The Textbook of Primary Care Dermatology is available from www.springer.com in hardback (€99) and electronic format (€86) (price includes VAT and delivery).
Review by Dr Diarmuid Quinlan:
"Many GP consultations address the dermatology issues of our patients. This primary care dermatology textbook provides an authoritative yet accessible guide to dermatology for both novice and experienced GPs. The engaging content and excellent photographs reflect the authors broad based hospital dermatology training, the Diploma in Practical Dermatology and decades of GP dermatology. The approach of 'Key Points' and 'What to tell the patient' distils clinical evidence to support the GP and dispel popular myths and misconceptions. The dermatology referencing is comprehensive, with invaluable hyperlinks to many sources: a welcome innovation for busy clinicians. This book will be an invaluable dermatology resource on the desk, or computer desktop, of every GP."
Dr Diarmuid Quinlan. FRCGP. MICGP
Chair and Provost for the Royal College of General Practitioners Republic of Ireland Faculty (RCGP-ROI)
Medical Director. Irish College of General Practitioners (ICGP)
Hand eczema/dermatitis: COVID-19 Hand Care Tips
Hand care tips for people with hand eczema/dermatitis during COVID 19
1.
People with hand eczema/dermatitis have reduced lipids (fats) in the skin on their hands and normally have to avoid soap. However, because COVID 19 likes to hide in the lipid layer of your skin, it is now recommended that even those with hand dermatitis use a non-perfumed soap to wash their hands for 20 second (or as long as it takes to sing the "Happy Birthday to you" twice or recite the "Hail Mary" twice). Then pat dry with a disposable paper towel which can also be used to turn off the tap and on the door handle of the toilet. Moisturise immediately after washing with your recommended moisturiser. As recommended by the HSE, wash your hands after going to the toilet, before preparing or eating food, if you cough or sneeze into your hands or a tissue, if you touch your face or if you were out somewhere where you may be at risk of being exposed to COVID 19. Use hand sanitiser gels if soap and water is not available.
2.
The WHO recommends that health care workers (HCW = doctors , nurses, carers, etc) clean their hands by rubbing them with an alcohol-based gel, as the preferred means for routine hand antisepsis if hands are not visibly soiled. HCW should wash their hands with soap and water when hands are visibly dirty or visibly soiled with blood or other body fluids and after using the toilet.
3.
Moisturise liberally with the greasiest hand moisturiser that you can tolerate. I usually recommend a light hand moisturiser every 1- 2 hours during the day (e.g. "Aveno Dermexa", "Neutrogena Hand Cream","Doublebase" or "Epiderm Cream") and a greasy moisturiser (e.g. "Emulsifying ointment" or "Epiderm ointment") at night (under cotton gloves if you do not want to stain the bedclothes).
4.
Keep your hands dry at all times by the careful use of gloves. Before wet work moisturise your hands with your recommended moisturiser and put on a pair of light cotton gloves (e.g. Seton Gloves) followed by a pair of domestic rubber or PVC gloves for housework or industrial or garden gloves for heavy work. Get your gloves dirty, not your hands. Take a break every 15 minutes, remove the gloves and moisturise again. Cotton gloves by themselves are suitable for "dry" work around the house such as hoovering, polishing etc. Surgical latex gloves may be more suitable for delicate wet work.
5.
Avoid direct hand contact with washing up liquids and detergents. Use a washing machine and dishwasher if at all possible. Use a detergent free (soap free) shower gel, shampoo and conditioner such as the "Elave" range or else wear surgical gloves when showering and washing your hair. Use an electric razor instead of wet shaving. Rings should only be worn for special occasions, never during work. Avoid cheap jewellery (18 carat gold, sterling silver or stainless steel are safe).
6.
Buy plenty of gloves and hand moisturisers and place them in strategic places around the home and at work so that you don't have to go looking for them every time you need them e.g. in the bathroom, kitchen, garage, car and at work.
7.
Pain, oozing, crusting or a sudden deterioration of your hand eczema/dermatitis may indicate that your skin has become infected. Check with Dr David Buckley or see www.kerryskinclinic.ie as you may need antibiotic tablets, steroid ointments, lab tests or allergy investigations.
COVID-19
COVID-19 (CORONAVIRUS)
AND THE KERRY SKIN CLINIC
We are still seeing patients with troublesome skin, hair and nail problems in the Kerry Skin Clinic.
We do not see people with Coronavirus or those suspected of having the Coronavirus in the clinic. These patients are being managed in their own homes.
All patients who are phoning to make an appointment will be asked the following 3 questions:
1. Do you have a runny nose, sore throat, or cough? (e.g. new cough or worsening of existing cough in the last 2 weeks)
or
2. Do you have a fever? (e.g. temperature > 38°C taken with a thermometer)
or
3. Have you had close contact with a known or suspected case of Covid19?
If yes to any of these questions, please do not come to the Kerry Skin Clinic. Please phone your GP for further advice.
Everyone else is welcome to phone 066 712 5611 or e-mail: This email address is being protected from spambots. You need JavaScript enabled to view it. to arrange an appointment at a mutually convenient time. The front door is closed so you cannot come into the clinic unless you have an appointment.
Dermatology and allergy patients will be asked to wait in a private waiting area or you can wait in your car and will only be called in once the doctor is ready to see you.
Be assured, we are not seeing patients with suspected Coronavirus in our clinic.
HSE Resources
For further information on COVID-19 phone the HSE helpline for advice: 1850 241 850.
or visit the HSE website: www.hse.ie/covid19.
Video consultations now available
Video consultations at the Kerry Skin Clinic
Live video consultations (telemedicine consultations) are a safe, secure way for assessing various skin hair and nail problems including acne, eczema, hand dermatitis, itch, psoriasis, rosacea, nail problems, skin infections, excessive sweating, and pre and post op assessment. Video consultations are not suitable for examining suspicious moles or situations where a physical examination or a procedure may be necessary e.g. skin biopsy, removal of warts, leg ulcer assessment, allergy testing, etc.
Patients must have good WiFi reception and a good camera and speaker on their smart phone, tablet, laptop or PC. Dr Buckley will be using safe, secure, encrypted, confidential, GDPR compliant software ( www.doxy.me ) to carry out the video consultation and the video will not be recorded or stored anywhere. We will send you an e mail in advance with a consent form that you should read and e mail back confirming you have read it and agree to have a video consultation. We will also send a document to all new patients to fill out and e mail back to us requesting basic information such as your address, contact details, your medical history, a list of your current medications and allergies, etc. This information will be stored confidentially in our computerised medical records and the original e mail will be erased. You may, if you wish, e mail photos of your skin problems to Dr Buckley in advance of the visit but this form of communication may not be secure.
Please have good light in the room (daylight is ideal, near a window with the camera pointing into the room), no background noise and keep your device steady (e.g. place your phone on a steady surface). Nobody else should be in the room if you want to keep the visit confidential. Make sure your device is fully charged or plugged in. Switch off all other devices in the house that may be using WiFi (video streaming, other wireless devices).
Dr Buckley will arrange a time and will send you a link via text (for your smart phone) or e mail (for your PC). Click on the link as soon as you get the message and wait about 1 minute for the signal to connect. You should be able to see and hear Dr Buckley and he should be able to see and hear you. Please identify yourself with your name, DOB and the 1 st line of your address. Please give us your e mail address. Have all your medications and creams near you as Dr Buckley may need to see the boxes or tubes. Wear loose fitting clothing and shoes as Dr Buckley may need to see your skin via the camera on your device.
Dr Buckley will be looking at your computerised records and will be taking notes during the video consultation. Any written material you may need will be e mailed or posted to you. If you need a prescription, Dr Buckley can post it to you or send it electronically to your pharmacy (please ask your pharmacist for their "Healthmail" address and fax no). The fee for 1st video consultation is €120 and return review consultation is €90 which can be paid in advance over the phone by credit card. If a patient must come in for a physical examination or a procedure after a video consultation, a separate fee will apply.

Click here to download the video consultation registration form

Click here to download the video consultation consent form
How to take a good photo for your doctor: https://youtu.be/hxq9gQU6aK0
For further information, please contact us directly.
Solas Dermatology and Laser Clinic is now called Kerry Skin Clinic
Dr David Buckley and his team have rebranded in March 2019 and changed the name if their dermatology, aesthetic and laser clinic from "Solas Dermatology and Laser Clinic" to the "Kerry Skin Clinic". We still provide the same high quality patient care in a courteous and efficient manner. Kerry Skin Clinic offers the latest advances in medical , surgical, laser and cosmetic dermatology and allergic diseases. Please contact us by phone, e mail to book an appointment with Dr Buckley who can explain all the cosmetic treatments we have on offer and their prices, etc.
What are Facial Fillers?
Facial fillers (also known as dermal fillers) are products that are injected under the skin to add volume to different areas of the face such as over the cheekbones, around the mouth, around the eyes or to plump up the lips. The results are subtle and long lasting. Dr Buckley uses the Juvéderm® range of hyaluronic acid fillers which is the best-selling hyaluronic acid filler in the United States. Hyaluronic acid (HA) is a naturally occurring substance that delivers nutrients to the skin. Fillers help the skin retain moisture to soften lines and add volume.
Food Allergy Testing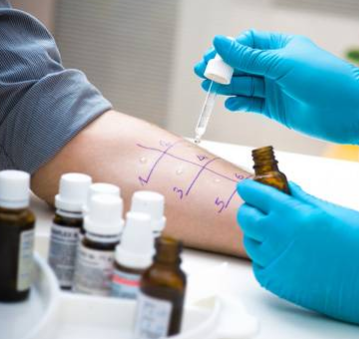 Dr David Buckley
Last week we talked about "bogus food allergy testing". In this article I will talk about scientifically validated allergy tests available in Ireland today.
True food allergies (e.g. to milk, wheat, gluten, nuts, eggs, etc.) are quite rare. While there is not one accurate validated test available today, there are a number of tests that, when combined with a thorough history and detailed examination by a doctor experienced in allergy testing, can accurately pick up food allergies in most cases. It is important to realise that many common symptoms such as bloating, diarrhoea, fatigue, joint pains and depression are not caused by food allergies in the vast majority cases. They are more likely to be linked with a poor diet high in sugar, caffeine, alcohol, processed or junk food or may be linked with stress.
Bogus Allergy Tests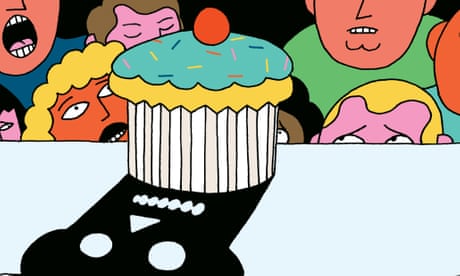 Bogus Allergy Tests Can Cause Real Harm
Dr David Buckley
It seems to be fashionable to be allergic to some foods these days. All kinds of vague symptoms are commonly attributed to food allergies such as fatigue, bloating, cramps, migraine, rashes and coughs. However, most people with these symptoms probably don't have true food allergies. Some may have food intolerance while others may be getting their symptoms from stress or a poor diet with too much sugar, caffeine, yeast, processed foods, fast foods or alcohol. True food allergies are quite rare. Food intolerance is much more common. It is usually as a result of the gut not being able to process certain foods such as lactose in milk (common in children), caffeine, cheese or red wine. It can only be picked up by excluding suspected food for a few weeks and then reintroducing it to see whether the symptoms are relieved and relapse if the food is reintroduced.
Skin Cancer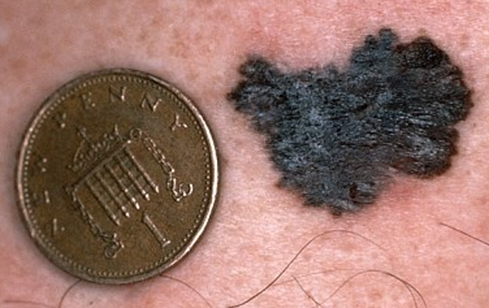 By Dr David Buckley
Most people love a sunny day. It can improve our mood and helps with vitamin D production. However, with all the sunshine we have been having recently, it should make us more aware of the dangers of the sun. While sunburn may be painful, it can also put us at risk of skin cancer later in life. More prolonged but less intense ultraviolet light (UVL) exposure from the sun or sunbeds on the skin may lead to a tan. However, if the skin is constantly being exposed to the sun or UVL it can lead to premature aging of the skin (causing wrinkles) and to skin cancer.
How to be Sun Smart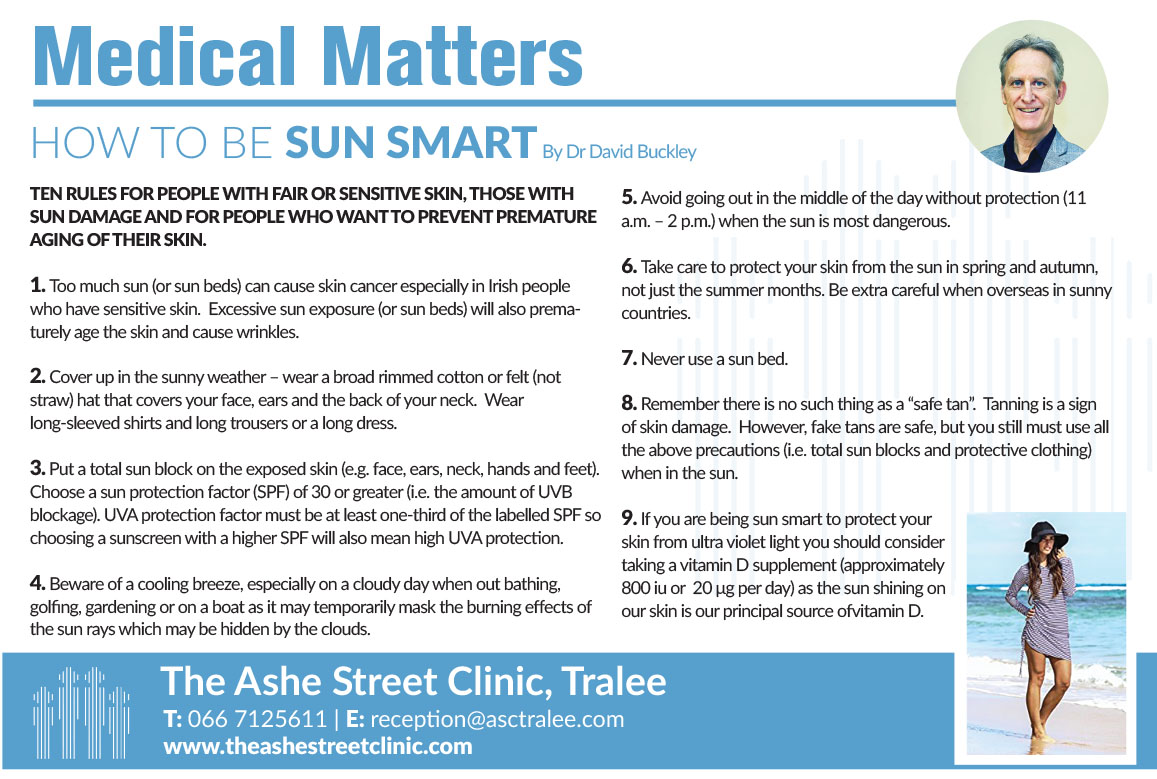 TEN RULES FOR PEOPLE WITH FAIR OR SENSITIVE SKIN, THOSE WITH SUN DAMAGE AND FOR PEOPLE WHO WANT TO PREVENT PREMATURE AGING OF THEIR SKIN.
By Dr David Buckley
What is Botox?
Botox© is an FDA approved treatment to temporarily improve the appearance of moderate to severe frown lines between the eyebrows, wrinkle lines on the forehead and crow's feet around the eyes in women and men. Botox© helps to make you look younger, less cross and less stressed. When Botox© is given properly by an experienced doctor it can make you look great without been obvious. Botox© temporarily reduces muscle activity in these areas and stops the repeated muscle contractions which result in frowning and squinting, which can cause wrinkles over years.